With the onset of summer, we want to take a look at the measurements currently underway in a variety of environments. Here we keep you up to date on the current measurement projects.
Pasinger Klostergarten - Monitoring a Park Transformation
In the Klostergarten Pasing, we are allowed to observe the transformation process of a previously closed patch of green in the middle of Munich Pasing to a partially public park by our measurement. Accompanied by students of Geodesy and Geoinformation as well as Environmental Engineering, we started with a drone survey of the meadow orchard.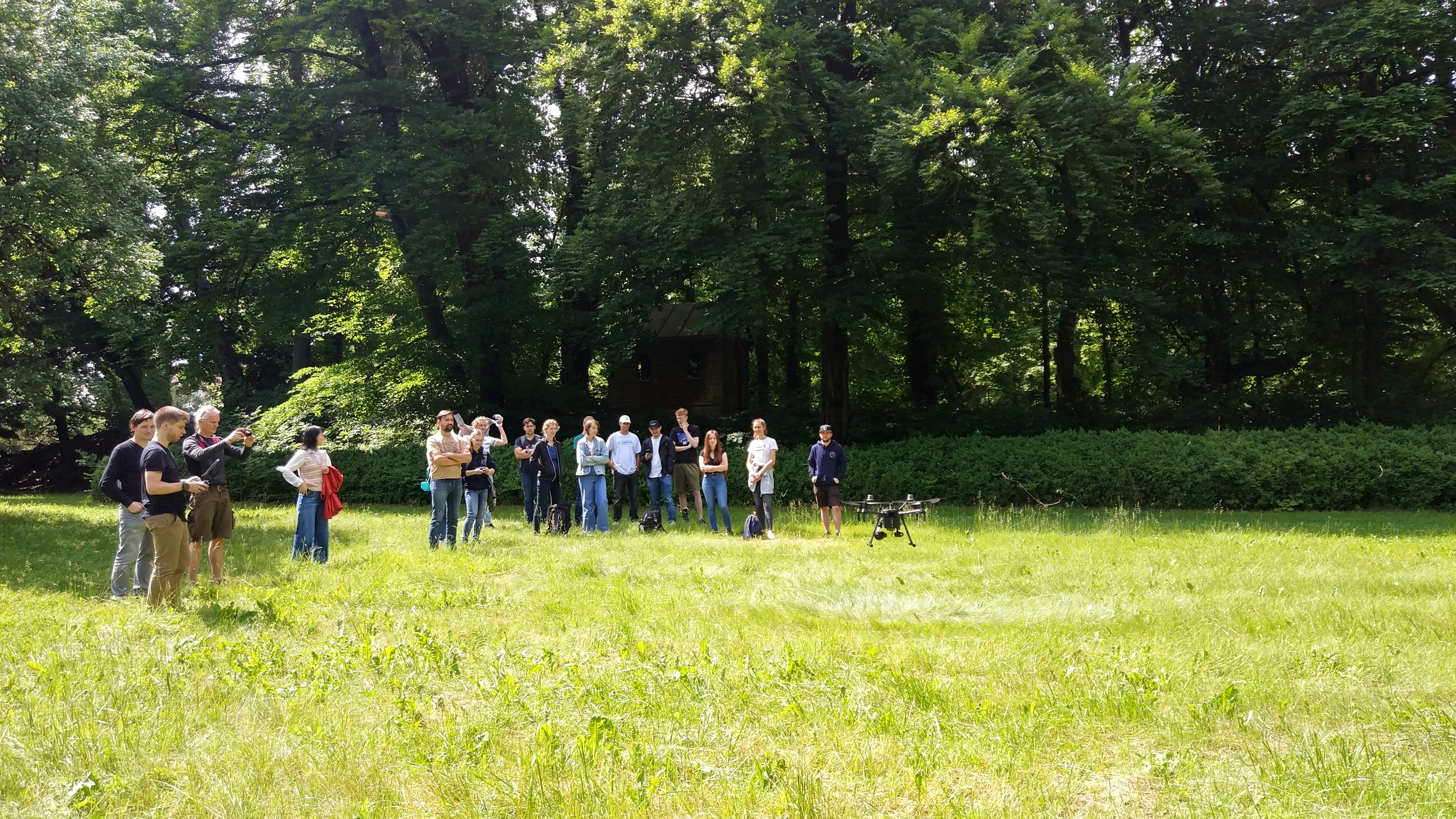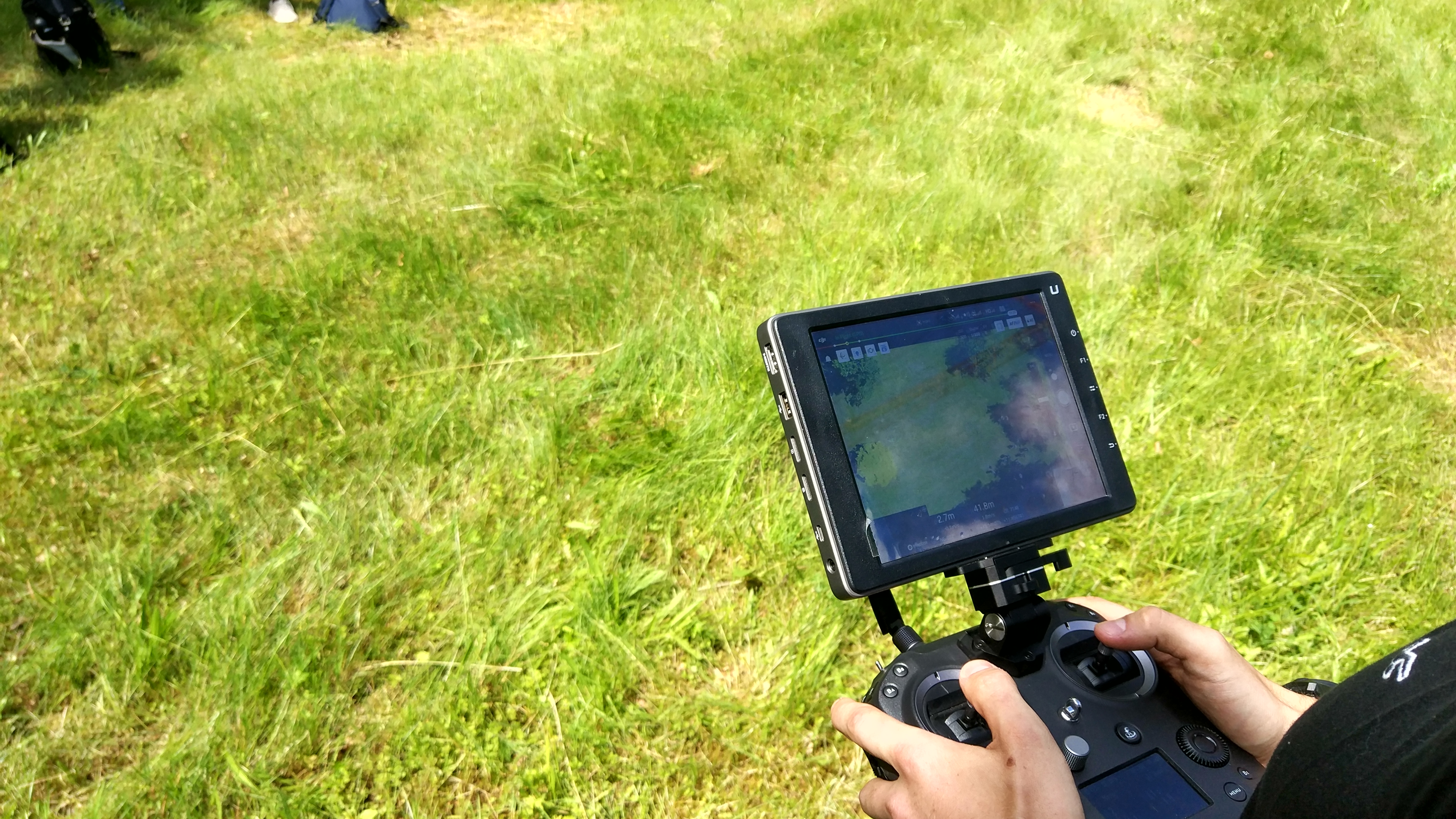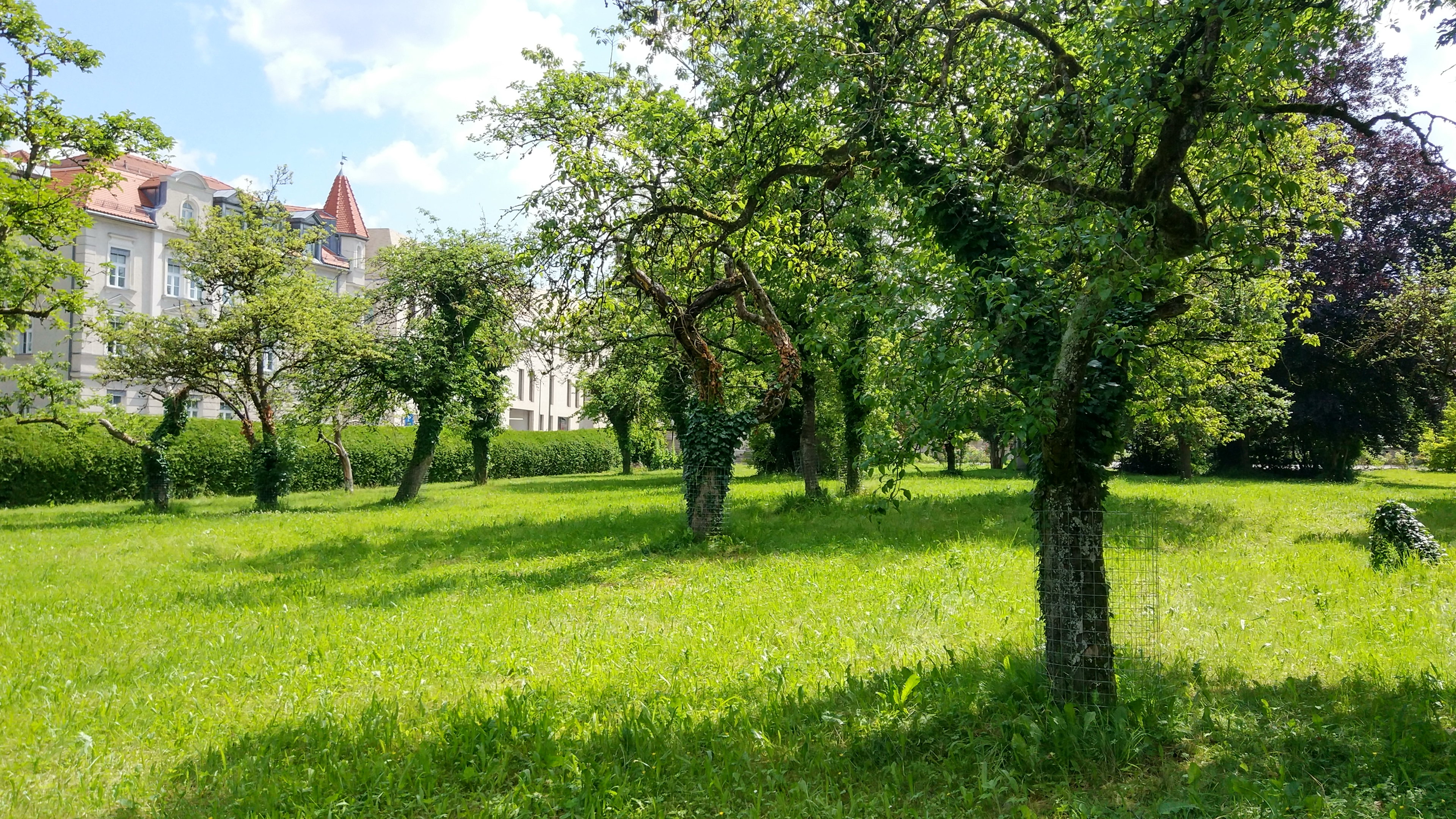 Besides the measurement process itself as a highlight and wonderful weather, we can also be satisfied with the results.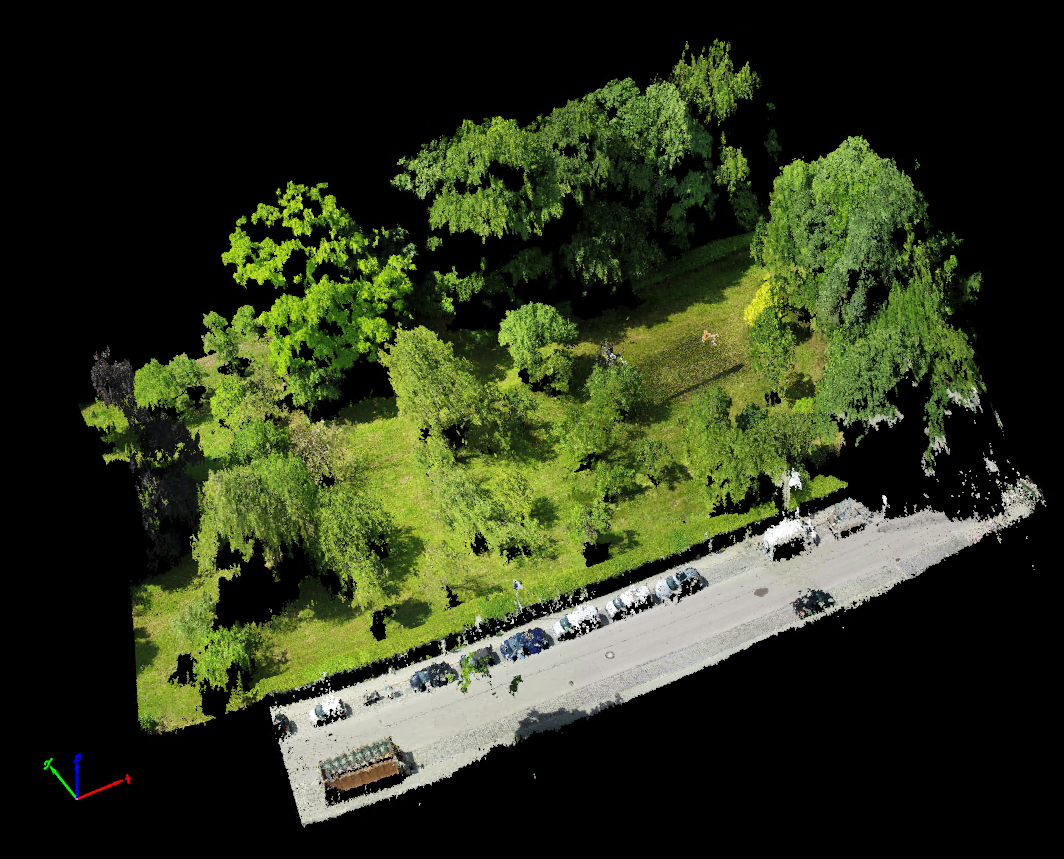 Zugspitze - Thermal Monitoring
As part of the AlpSenseRely project, we continue to monitor a rock face via thermal camera on the Zugspitze. Regular control and adjustment of the measurement setup takes us far above the clouds.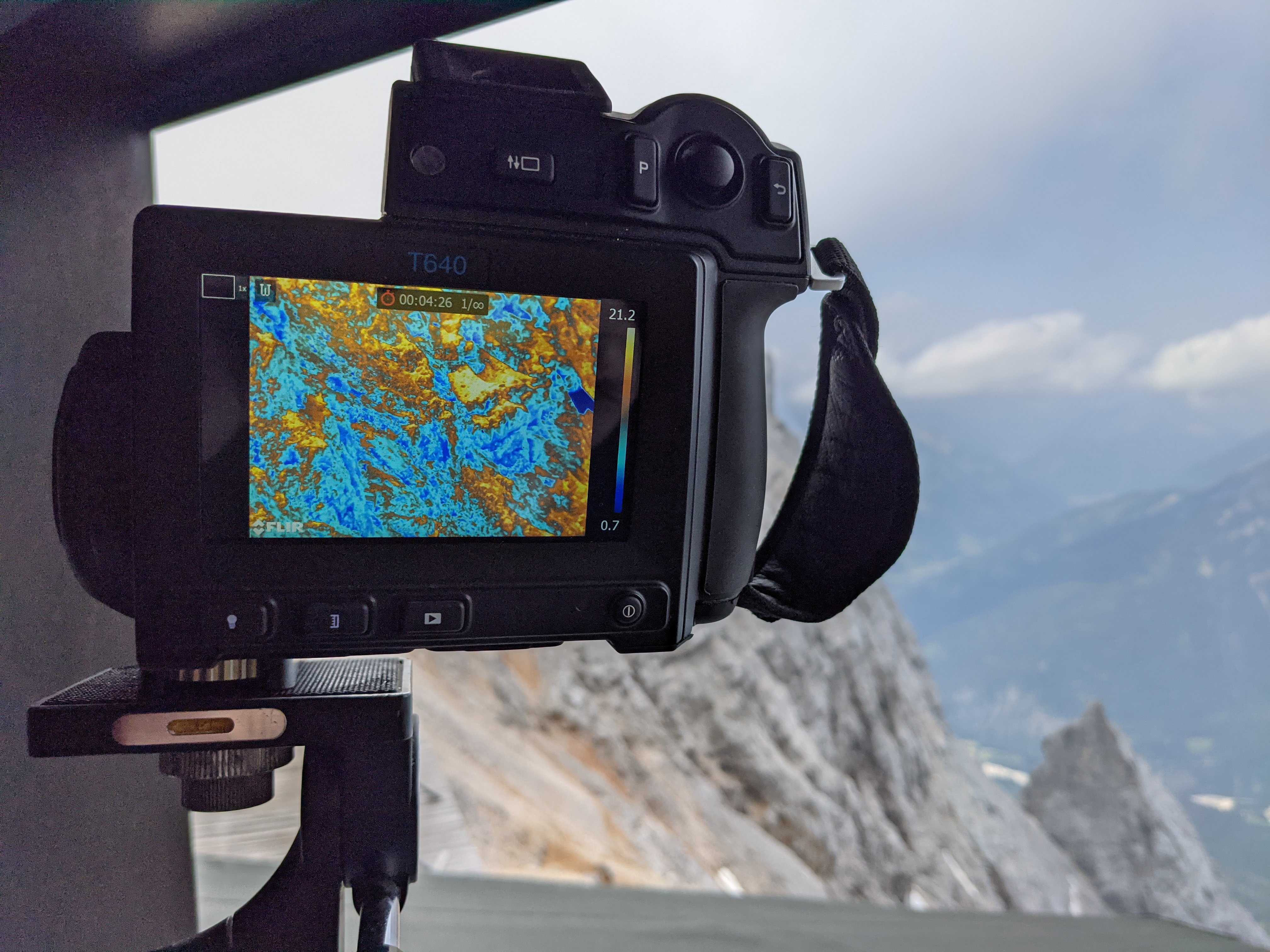 P-Seminar Dante-Gymnasium - Inventory of a Street for Planning Purposes
We support the Dante-Gymnasium Munich in the P-Seminar "The City of the Future - A Model Exhibition". For the planning of the redesign of existing urban structures, the actual state must first be recorded. Our role here is to record a street by photogrammetry, which can later be combined with laser scanning measurements. measurements. The measurements were carried out by the pupils. From the photogrammetric recording, the point clouds of the connection points alone already contain the most important elements of the street environment.