Photogrammetrie und Fernerkundung (PF)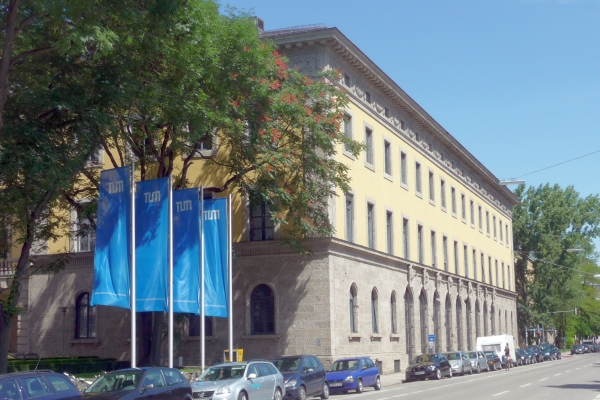 ---
Ein herzliches Willkommen bei der Professur für Photogrammetrie und Fernerkundung.
Wir sind Teil des Department Aeorspace and Geodesy der TUM School of Engineering and Design und Mitglied im Leonhard Obermeyer Center für Digitale Methoden im Bauwesen.
Schwerpunkt der Professur für Photogrammetrie und Fernerkundung ist die Bewertung von Sensorsystemen und Sensorkonfigurationen, die 3D-Rekonstruktion aus Bildern und Bildsequenzen sowie aus Mobile und Airborne Laserscanning, die Segmentierung und Klassifikation von 3D-Punktwolken, die Koregistrierung von Punktwolken verschiedener Sensoren und Aufnahmezeitpunkte, die Objektextraktion aus Punktwolken, die Texturierung von 3D-Modellen und die Extraktion von Objekten aus Bildern und Texturen.
Anwendungsschwerpunkte dabei sind Bauwerke und Umweltmonitoring. Durchgeführte Arbeiten im Bereich Bauwerke beschäftigten sich zum Beispiel mit der Texturierung von Bauwerksmodellen aus Thermalbildsequenzen und der Extraktion von Objekten aus diesen Texturen oder mit der Extraktion von 3D-Punktwolken aus Bilddaten und dem Abgleich mit vorhandenen Bauwerksinformationsmodellen. Im Bereich des Umweltmonitoring liegt der Schwerpunkt auf der Extraktion von Einzelbäumen, der Änderungsdetektion in Gewässern und natürlichen Umgebungen und in der Untersuchung alpiner Naturgefahren wie Felsstürzen und der Datenerhebung im Rahmen klimatischer Veränderungen wie beispielsweise Veränderungen im Permafrost und Gletschermonitoring.